SUSTAINABLE QUALITY WITHOUT COMPROMISE. STYLE WITHOUT COMPLICATON.
Sharing some of our Best Loved Products & Fragrances
WELCOME TO BRANCHE D'OLIVE'S NEW LOGO, NEW IMAGE AND NEW SUSTAINABLITY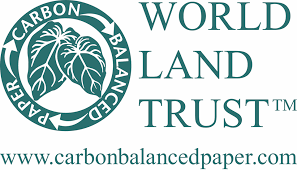 Traditional meets contemporary. The olive branch icon, synonymous with the brand, is retained but re-fashioned into a sharp, modern visual identity with sustainability at its core. Our reformulated, 96.6% naturally derived body ranges, available in Cloud and Olive, are now presented in 100% recycled bottles and our new packaging uses sustainably sourced, World Land Trust carbon balanced paper. We're not perfect but we're on the journey and we're 100% committed to doing better.
"Beautiful soap dish sent all the way to Yorkshire with love! And goodbye soggy soaps indeed with draining dish.
Perfect as a gift set for others too – birthday presents sorted! Thank you Branche d'Olive"
"…reminds me of wonderful holidays in France.

I have been a huge fan of "Garrigue" since I first experienced the smell in a tiny gift shop in Helmsley, North Yorkshire. Since then I have had a Garrigue fragrance diffuser permanently in my study, reminding me of wonderful holidays in France."
"So pleased with my purchases, they are divine and the reason I wanted them was to remind us of when we stayed at Le Manoir aux Quat'Saisons recently. They had all your Branche-D'olive skincare there."
"I love this wonderful contemporary fragrance – warm and relaxing yet gives the room a lovely freshness at the same time."
"I am very fond of your room spray – the smell is just perfect for me. Your product is excellent!"
"Thank you for the efficient way in which you processed my order and to let you know that I am delighted with the products – they are just lovely. The verbena candle is burning and smells wonderful."
"The soaps smell gorgeous! Can't wait to use them…

 

I really like the new branding; simple, modern, effective and bold so it stands out more / you notice it more."
"This particular fragrance is both refreshing yet classical. I try not to run out of it. I highly recommend it as it is superior to many other fragrances on the market."
"Excellent diffuser, the fragrance is long-lasting and it's great that you can actually buy the refill. Really pleased with my purchase. The fragrance is there from being full until it is empty. Lovely!"
"I can't imagine having a better shopping experience than the one I recently had with Branche d'Olive online.  They were friendly, helpful, efficient and prompt.  And their products are great, too.  Especially the Garrigue and Muguet scented soaps.  Beautifully creamy and a joy to use."
Sign up for our Newsletter to receive special offers and promotions.